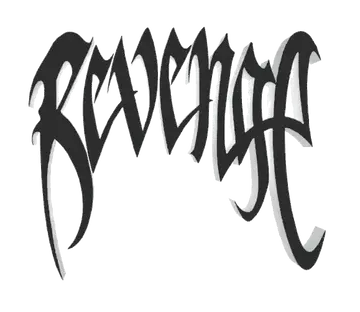 Opening Soon…
NEW DROP 12.10.23 AT 2PM PST
---
Anuel AA
Emmanuel Gazmey Santiago, known in the world of music as Anuel AA, is a young rapper who has excelled in the genre of trap and reggaeton. He was born on November 27, 1992, in Carolina, Puerto Rico, and is the son of Nilda Santiago and José Gazmey, who was a musician and vice president of A & R at Sony Music in Puerto Rico.
He studied at the María Auxiliadora School in Carolina, and in the course of his training, he showed interest in music. At the end of 2010 he began his career making songs and in 2012 he started recording with the Maybach Music label of American rapper Rick Ross.
Anuel AA About
For the year 2014, he began to gain popularity in Puerto Rico and the United States. A year later, he became known worldwide with the song "La Ocasión" showing a style with sounds that varied between rap and trap; nevertheless, time later it was decided by reggaetón of the street, collaborating with diverse urban artists.
Ekkstacy + Revenge Clothings
Ekkstacy is an artist from Vancouver, Canada. He always Wanted To Be An Artist, But he Felt like , That was something he couldn't do because he didn't have the confidence.
Ekkstacy About
Twenty-year-old artist EKKSTACY had already dealt with a lifetime of depression and anxiety before a severe mental health episode at age17 led him to drug-induced psychosis and a suicide attempt. As he bounced back, EKKSTACY immersed himself in music. "I really needed something like an outlet," he says, "because I didn't have anybody. So I started writing." Already a fan of the SoundCloud rap that had blown up in his early teens, he now binged on moody indie rock with the same intensity, in his downtime between shifts at an Amazon warehouse. Working alone and teaching himself as he went, EKKSTACY channeled his musical obsessions and PTSD into songs with brutally honest lyrics about self-harm and sadness, and slate-grey production that recalls early-80s post-punk. When he began posting tracks like his breakthrough single "i walk this earth all by myself" to streaming services, he found an eager audience awaiting him. When a friend crunched the numbers and told EKKSTACY he was making enough money from Spotify to pay his rent, he quit his job the same day. Three short years later, EKKSTACY has amassed a growing cult following, and is poised to release his eagerly-anticipated second LP,Misery, which is sure to make it even bigger. On Misery, the hooks are even hookier, and the lyrics are even rawer, and the entire project is infused with an urgent new energy that brings the anxious aggression and breakneck tempos of early punk into the doomscroll era.